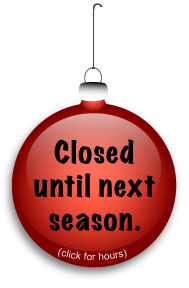 Closed for the 2022 season
We hope everyone will understand that it's important for the longevity of the tree fields, and we wish you all a merry Christmas!
At JTB Christmas Trees your family can have a fun time walking through the fields and picking out your own tree. In Gresham, Oregon (just east of Portland), we have over four acres of Noble, Grand, and Douglas firs to choose from. We provide all of the tools so you can easily cut down and transport your tree, and we offer free shaking and baling to clean out the debris and make it easy to install in your home. Make JTB Christmas Trees part of your family tradition and visit our farm during this holiday season.
PLEASE NOTE:
We only accept cash and personal checks.
We do NOT sell wholesale or ship.
Prices are for any height.
Be sure to know which type of tree you have before you cut it.